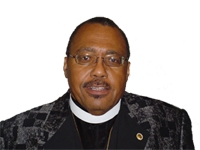 Alvin Ellerby
A graduate of the University of California (UCLA) with a B.S. and M. S. Degree in Mechanical Engineering both Summa Cum Laude.
He holds a M. S. in Theology from Virginaia Union Theology Seminary and an earned Doctorate in Theology from Westminister Theological Seminary both Summa Cum Laude.
He is the husband of Linda and father of four; three girls and one son. He has one grandson and one granddaughter.
He is the Pastor of Greater New Hope M. B. Church and President and CEO of Greater New Hope Family Services.  He was formerly the Senior Manager of Mission Critical Facilities for Ross and Baruzzini, Corporate Director of Sustainable Relationships at Glumac, Senior Vice President at Mustang Engineering of Tampa Florida, Senior Manager of Projects at BE&K (now Kellogg Brown and Root) and Chief Mechanical Engineer of Fluor Corporation. He was one of the original users and developers of the finite element method in the design of nuclear fast breeder reactor components in the solution of inelastic stress and structural analysis. He is a member of the Design Build Institute of America and a member of The American Society of Mechanical Engineers. He is the Executive Vice President of the Pacific Northwest Baptist State Convention.
He has received numerous awards and citations for outstanding work in the area of engineering.  He is a workshop leader, organizer and a great Bible teacher.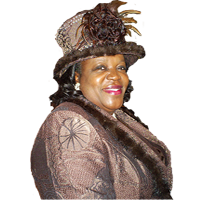 Linda Ellerby
Linda received her B.S. and M.S. degree in Special Education from the University of South Alabama and a M.S. degeee in Educational Leadership from the University of South Florida.
In her community, Linda has worked as a Girl Scout Leader, President, Secretary and member of the Parent Teacher Association, driver for Meals On Wheels voluntary program, volunteer for Mother's Against Drunk Drivers.  She has held the following positions in the public and priviate school sector:  Principal, Assistant Principal, Teaacher, Supervisor at the District School Board level serving  in Florida, Alabama and Oregon.
She is the First Lady and Administrative Assistant of Greater New Hope Missionary Baptist Church, Coordinator of the Greater New Hope Family Services and Director of the General Baptist Youth Convention of the Northwest.
Linda was the statewide coordinator of the Peer Support Grant to assist schools and families to develop in-class and community peer supports at the secondary levels. She is the Director of Youth activities for the Pacific Northwest Baptist State Convention.
Her area of focus is Family Group Conferences, parent training and mentoring teens.